A donation to the Tafel Eschweiler and Düren
"Die Tafel" are seeing more people in need of help than ever before, but unfortunately also far fewer donations. This leads to bottlenecks. Those who donate are not only doing good for people, but also for the environment; by disposing of food, many CO2 emissions are wasted. Since IBIS cares about the well-being of people and also attaches great importance to sustainability and environmental protection, we have also helped.
For years IBIS has been committed to supporting "die Tafel" in Aachen. Therefore, we have also responded to the call for help from die Tafel in Eschweiler and Dürenand helped out with our original french stone-baked baguettes.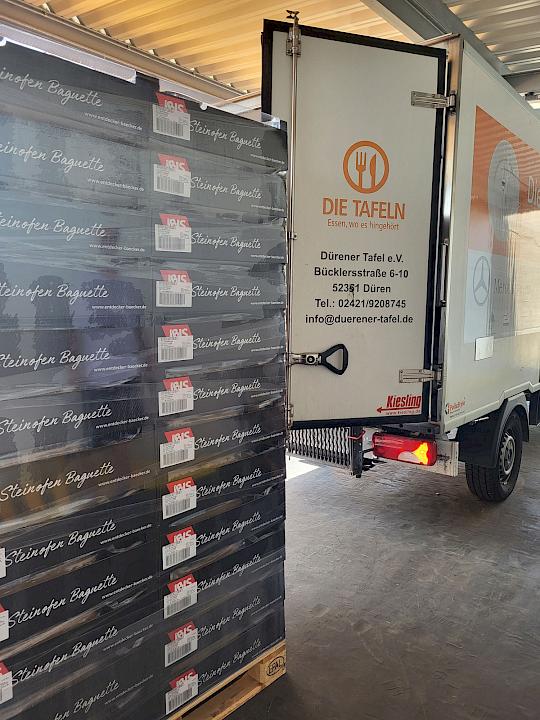 You also want to help? Then get in touch with the Tafel. In Eschweiler and Düren, active support is still needed. If you do not live in the region and still want to help, just ask at the Tafel in your area.