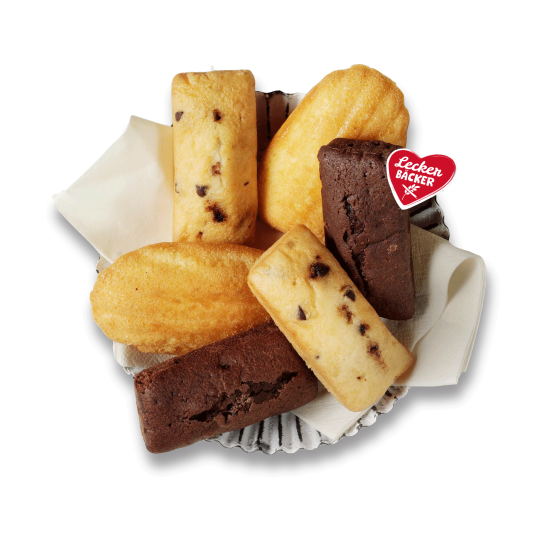 That's how gluten-free tastes
In order to guarantee the highest product quality and the original character of our baked goods, we work hand in hand with selected traditional bakers as well as with young, creative minds in the epicurean regions of Europe.
This has led us this year to introduce the "Lecker Bäcker" with a range of gluten-free products. Our pastry experts in France have used their expertise and innovation talent to develop tasty pastries for this special target group of gluten-free consumers – who frequently have to go without tasty treats – so this new range will give them a delicious alternative, one which is also fun.
Our gluten-free specialities
Tasty recipes for every occasion