We have been going on a culinary journey for you again and again for 30 years. Now we show that too and call ourselves "Culinary Explorer". So you know what we promise you:
Discovery and diversity
Enthusiasm and passion for the baking trade
Always on the spot, where the best specialities and qualities are available
Since our foundation in 1990, it has been our absolute passion to go on a culinary journey of discovery in Europe's bakeries, to find original baked good specialities as well as new baking trends and to bring them to Germany for you.
Unsere Geschichte

That's how France tastes
As we have strong roots in France since our origins, the "Culinary Explorer" offers you a highly sought-after range of French specialities, top sellers as well as innovative articles. We are convinced that certain baking specialities are only of the highest quality if they are produced in their country of origin. This is where the highest baking expertise is available and where the most authentic ingredients are used. Everyone knows this, for example, from a breakfast during a trip to France.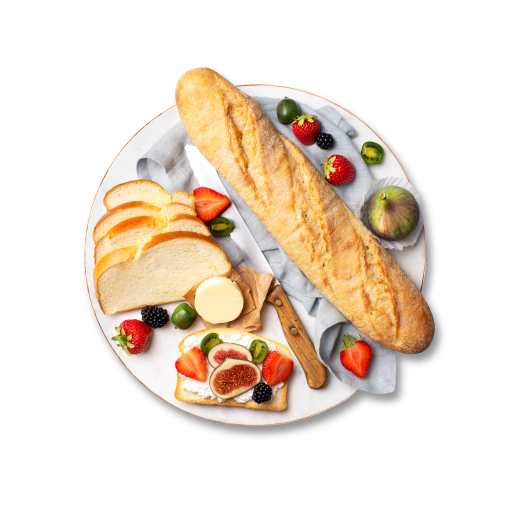 That's how every occasion tastes
The "Culinary Explorer" offers a uniquely varied and high-quality range of baking and pastry products with traditional specialities and new, modern baking creations. There is something for everyone. That's how we live our desire for discovery: to bring the diverse needs of you into new baked good creations, to offer classics of the highest quality and to seduce you with ever new baked goods.
That's how Snacking tastes
so it was our founders who sat down at a table with bakers from Spain and brought the first Magdalenas to Germany. Still today we carry this article for Snacking in proven quality. IBIS offers popular classic snacks that are a must in every assortment. But Snacking also changes and so we offer modern concepts such as our IBIS Pancakes or IBIS "Kuchenglück", which are designed to meet changing needs. With the "Culinary Explorer" we fulfil your desire for tradition as well as for modern and culinary trends in a unique variety.
That's how the "Culinary Explorer" tastes
In order to guarantee the highest product quality and the original character of our baked goods, we work together with selected traditional bakers as well as young, creative minds in the pleasure regions of Europe.
Which leads us this year to introduce you to the "Lecker Bäcker" with a range of Gluten-free products. Our patisserie experts in France have used their expertise and innovative strength to develop tasty baked goods for Gluten-free connoisseurs. Often enough, they have had to do without good enjoyment. Now "Lecker Bäcker" offers you a delicious alternative that is also fun.
That's how Barbecue tastes
And because we love to do that, we also show you our product world "That's how Barbecue tastes" - a grill range for the experts of barbecue food, grill sauces and dips. So nothing drips when dipping, sauces go perfectly with bread and the baguettes fit perfectly on the grill!
Join us on a journey of discovery in 2020 - the tried and tested remains and the "Culinary Explorer" is coming.