Shopper-Bag competition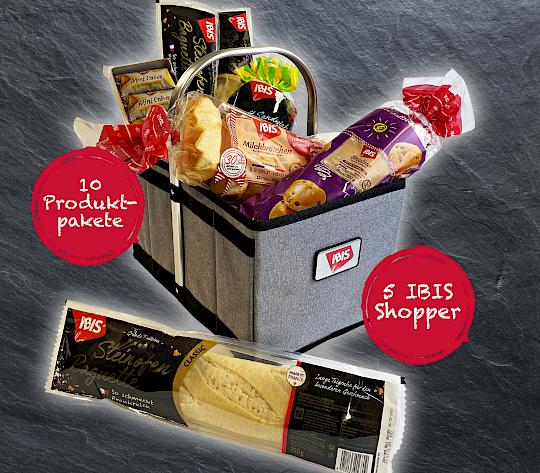 Start your next shopping trip with us!
Win one of 5 IBIS shopping bags filled with delicious IBIS products with the Culinary-Explorer. You'll be well equipped for your next shopping trip.
Furthermore, we are giving away 10 IBIS product packages.
Click here to enter the competition >>>
Closing date: 20 December 2023
Competition for the cinema release of Fisherman's Friends 2 - A Breeze of Life
Win a €200 voucher from British Gourmet as the main prize in our competition to celebrate the release of Fisherman's Friends 2 - A Breeze of Life. We are also giving away five IBIS surprise packages and five current issues of British Travel magazine.
The deadline for entries is 30 September 2023.
Click here to enter the competition >>>
The competition is organised by 24U Media & Marketing Network, Berlin.
And that's what Fischerman's Friends 2 is all about
The incredible and true story continues! As meteoric as their rise in the British music business was, the fall comes just as quickly: Even before the release of their second album, the "Fisherman's Friends" lose their nerve on stage - and their record contract at the same time. But the singing sea dogs don't want to let the snobby bigwigs from the big city get away with that, and with a PR stunt they scam themselves a place at the legendary Glastonbury Festival - as the opening act for "Beyoncé"! This could be THE international breakthrough... but is it the right thing for the band or are the clueless villagers better off back home in Cornwall?
In the sequel to the hit comedy, directing duo Meg Leonard and Nick Moorcroft stay true to their roots and deliver FISHERMAN'S FRIENDS 2 - A BRISE LIVES an engaging tale of maverick islanders with their hearts in the right place. As usual, the escapades of the band members are accompanied by snappy shanties and song lyrics about love, home and the vastness of the sea. Great sing-along cinema with goosebumps guaranteed!
Weber Grill Sweepstake
We would like to give you the opportunity to win an original Weber Grill or one of 10 IBIS Grill Packages. Are you also look for some inspiration to grill? Then take a look at our delicious recipe ideas, for example with our grid-breads. Afterwards just fill out the sweepstake form and with a little luck you've already won!
Closing date: 30. September 2023