Cinema competition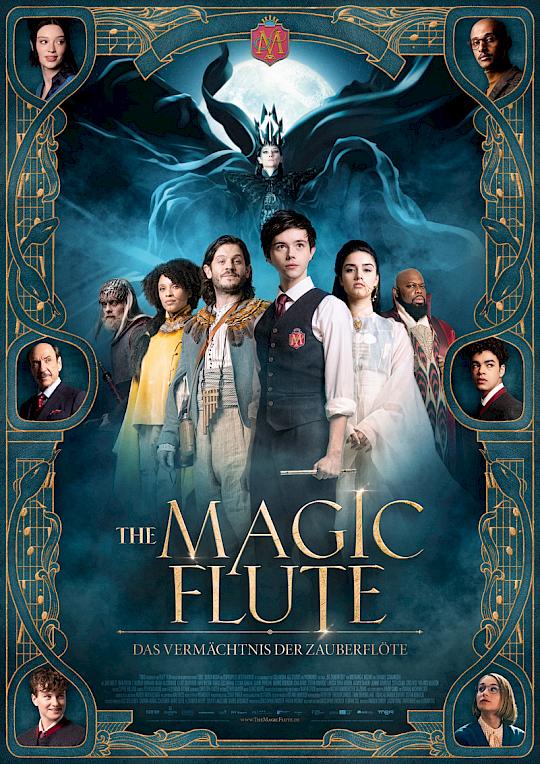 Big competition for the cinema release of "The magic flute - Das Vermächtnis der Zauberflöte"!
To celebrate the release of this visually stunning fantasy adventure, win a Blutune 300 radio from Roberts or one of 15 jam-packed surprise packages from IBIS, your culinary-explorer.
One night, 17-year-old Tim (Jack Wolfe), a singing student at the legendary Mozart boarding school in the Austrian Alps, discovers a centuries-old secret portal that catapults him into the fantastic world of Mozart's "The Magic Flute". There, as Prince Tamino, he meets the cunning bird catcher Papageno (Iwan Rheon), with whose help he must from now on go on dangerous adventures every night to free the Princess Pamina (Asha Banks) from the clutches of Prince Sarastro (Morris Robinson). But Tim's school life is not boring during the day either, as he tries to get the coveted lead role of Tamino in the annual school performance of "The Magic Flute", and also gets to know the tough Sophie (Niamh McCormack), who really turns his head...
As executive producer, Roland Emmerich guarantees entertainment on a spectacular Hollywood level.
Click here to enter the competition >>>

Closing date is 30 November 2022
The competition is organised by 24U Media & Marketing Network, Berlin.
Photos: © FLUTE FILM GMBH / TOBIS FILM GMBH / ALL RIGHTS RESERVED