8 May is Mother's Day
Especially for children, the annual Mother's Day is an important day: everyone wants to please their mother with flowers, treats or something they have made themselves. We have a recipe here for a homemade small cake that the kids can make either on their own or with the help of their dad or siblings. Best of all, it's a no bake Mother's Day cake - so you can leave the oven out. The only thing you need to know how to use is a hand mixer. Lots of fresh berries and cottage cheese make this tart a fruity, light treat - ideal for Mother's Day and the beautiful spring.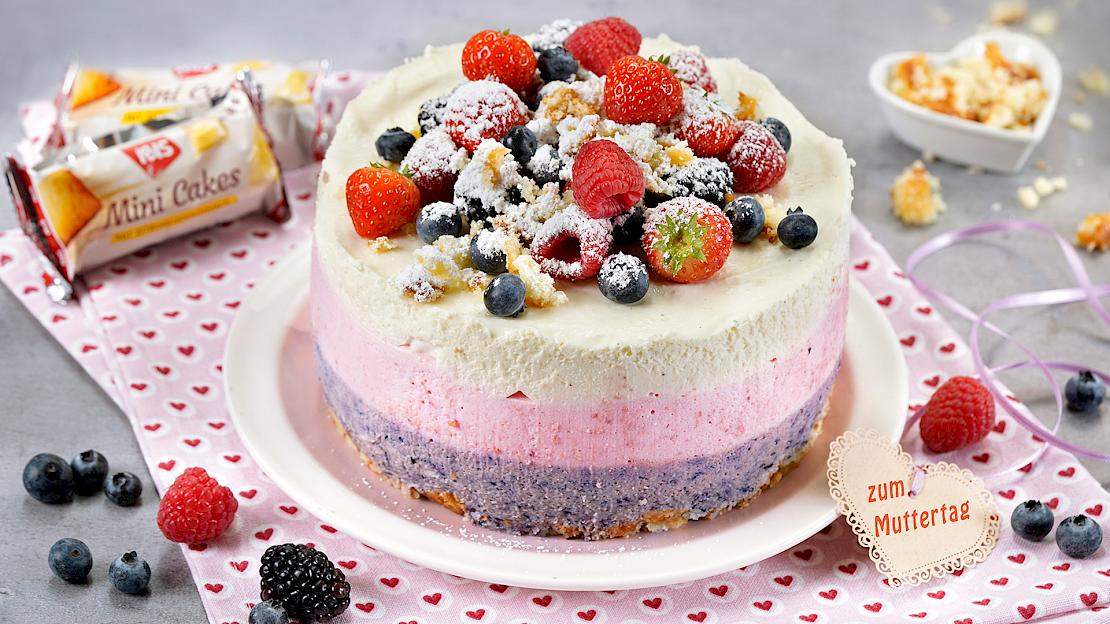 Where does Mother's Day really come from?
Is Mother's Day, like Valentine's Day, actually an invention of the flower or confectionery industry? At least that's what many believe! In a survey conducted by YouGov and Statista in 2020, 47% of respondents said they thought flowers were the most suitable gift for Mother's Day. This was followed by an invitation to dinner (31%) and chocolates or sweets as a gift (17%).
What is not possible at all - the respondents in the YouGov survey also agree on this: only two percent find a household appliance such as an iron appropriate as a gift. Which is understandable!
On this day, mothers should not also be reminded of unironed laundry, but should feel good and be pampered.
An ancient tradition to honour the mother
The veneration of maternal virtues is not a new invention, but dates back to ancient times. At their spring festivals, for example, the ancient Greeks paid homage to Rhea, the goddess of earth and fertility. British historians tell of "Mothering Day", the tradition of which, initially dedicated to "Mother Church", began in the Middle Ages. Later, on this day in spring, children in the service of wealthy families in particular were allowed to return to their mothers. As a small gift, they brought them flowers picked on the way.
Mother's Day is an American invention
The Mother's Day custom originated in the USA - in Crafton to be precise. The pastor's wife Ann Maria Jarvis introduced the "Mothers' Day Works Clubs" in 1858 to improve the social situation of working-class families. After the American Civil War, she also founded "Mothers' Friendship Days". This pacifist movement aimed to prevent future wars. Her daughter Anna Marie Jarvis had a memorial service held on the anniversary of her mother's death, 12 May 1907, combined with a "Memorial Mother's Day Meeting" and distributed 500 white carnations to other mothers in front of the church. The following year, a service in honour of all mothers was held in this same church. This idea of Mother's Day was so popular that it took over the USA. People wore a coloured carnation in their buttonhole in honour of their own mother, and a white carnation in memory of deceased mothers. The Mother's Day movement quickly gained many followers and in 1914 the big breakthrough for the American Mother's Day came: Congress officially designated the second Sunday in May as "Mother's Day", which was celebrated for the first time in the whole USA in the same year.
Carried all over the world
The spread of the Mother's Day idea was unstoppable. Adopted by the English, this new tradition quickly spread to Norway, Sweden, Austria, Germany and Switzerland. In Germany, Mother's Day has been a non-statutory holiday since 1949. The second Sunday in May was designated as Mother's Day - albeit by the florists' associations. Mother's Day was not enshrined in law. It is therefore not unreasonable to assume that the flower industry earns a lot of money from Mother's Day and has helped to make it popular.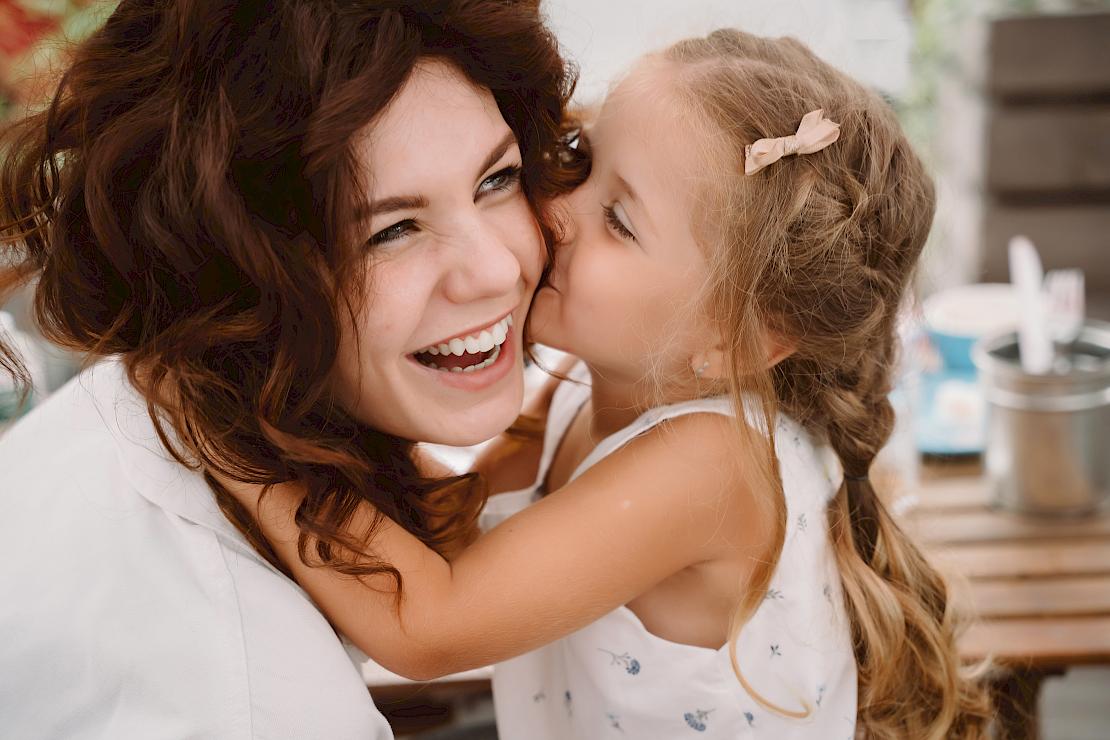 A few more facts about Mother's Day
Other countries, other customs
Mother's Day is not celebrated in the same way everywhere. Here are a few examples:
In Japan, mothers receive a red carnation as a gift.
In Serbia, children attack their mothers in their sleep, tie their feet together and only release them in exchange for sweets.
In Indonesia, people like to give a seminar as a gift on Mother's Day, which prepares mothers for the professional world.
In Korea, a big military parade is organised.
In Greece, the whole house is decorated with flowers and honey cake is eaten.
In Korea, a big military parade is organised.
Telephone lines are glowing
As every year, not all sons and daughters manage to visit their mother in person on the day of honour. Then they pick up the phone. In Great Britain, for example, the load on the telephone network is 37 % higher than on normal days. There, about 30 million postcards are sent every year for Mother's Day - can you imagine how high this number must be all over the world?